BBC World Service airs Barry Sheene documentary

Radio production company Made in Manchester has produced a documentary for the BBC World Service Sporting Witness history strand about the crash that nearly ended motorcyclist Barry Sheene's career before it had really begun.
40 years ago this month (March 1975), the then 24 year old Sheene was preparing for the big Daytona 200 race in America when, at 180 miles an hour, a tyre on his bike exploded sending him careering 200 yards across the track.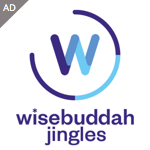 The preparations were being watched by a crew from Thames Television who had been granted access, which was rare at the time, to film a fly on the wall documentary. And for Sporting Witness, Ashley speaks to sound engineers Sandy Macrae and Pat Heigham who recall the moment they thought they'd lost Barry.
Ashley says: 'Barry suffered severe kidney damage and broke most of the bones in his body including two vertebrae. At the time it was the worst high speed crash in the history of the sport.'
The programme is the second in a month which MIM has made for the Sporting Witness history strand. Last week they remembered when a young Australian football side beat bullets and land mines in the Vietnam War to win their first international title in 1967.