Reasons why Sound Digital won D2 licence

Sound Digital won the two horse race for D2 because of its technical plan, confirmed station line-up and ability to cross promote DAB on analogue radio.
Ofcom says it preferred Sound Digital's proposal of brand extensions such as Magic Mellow and talkSPORT 2 rather than new original services such as Chris Country and Fun Kids.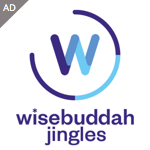 The regulator also considered that Sound Digital's financial position was stronger by virtue of its shareholders underwriting the costs and revenues for the duration of the licence, whereas Listen2Digital were dependent on maintaining sufficient carriage fee revenues from service providers.
Sound Digital submitted two technical coverage plans, while Listen2Digital had submitted one technical plan. Ofcom considered Listen2Digital's technical coverage plan offered a slightly wider geographic scope of coverage of the UK than that offered by either of Sound Digital's technical plans, but that Sound Digital's technical plans overall offered more contiguous and reliable coverage in those areas where it was available.
It also noted that Sound Digital's application committed to minimum coverage levels in each individual UK Nation, had wider coverage in Scotland, and that its enhanced plan would further increase coverage, particularly in Wales and Northern Ireland.
Ofcom says that the commitments to promotion offered by Sound Digital's shareholders, including cross-promotion from the service providers' analogue radio services, (which the Committee noted was supported by a representation from a digital radio manufacturer) would be likely to be more effective.
It was also highlighted that providers of the proposed services for Sound Digital have already signed contracts, whereas a number of the Listen2Digital service providers were not confirmed at the time of application, possibly adding a risk of delay to the launch.
The regulator also says that awarding the licence to Sound Digital would be best calculated to promote the development of digital sound broadcasting in the United Kingdom otherwise than by satellite.
In reaction to the news, Ford Ennals, CEO of Digital Radio UK, said: "The award of the second national commercial DAB network to Sound Digital is a defining moment for digital radio and an unprecedented expansion, which will more than double the number of national commercial stations on DAB. Nearly 50% of UK households already have a digital radio, and over 60% of new car registrations have digital radio as standard, so if you don't have digital radio at home or in your car, the time is now."