Radiocentre wants consumers properly protected

Radiocentre is launching a new campaign to create a more effective approach to protecting and informing consumers in financial, motoring and retail advertising.
The industry body for commercial radio has announced that it will work closely with consumer organisations, European regulators, UK Government, advertisers, agencies and other industry bodies, to find an alternative and better way to protect consumers than the current on-air warnings. Radiocentre says current radio advertising regulation imposed by European law and enacted by the UK Government, results in barely comprehensible, garbled warnings on advertisements which baffle listeners.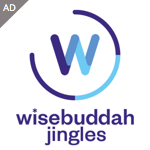 According to recent research commissioned by Radiocentre, over 40% of listeners said they mostly ignored Terms and Conditions (Ts&Cs), read out at the end of advertisements, but they were three times more likely to recall critical information when they heard shorter, more concise Ts&Cs. Furthermore 70% would prefer to read the Ts&Cs in their own time on a website and 58% of consumers believe that Ts&Cs are there to protect the advertiser.
Radiocentre CEO Siobhan Kenny said: "We strive for quality broadcasting in everything we do – including advertisements. Our listeners trust what they hear on commercial radio, both on the editorial and commercial side. We want to ensure that listeners are properly informed and not left in the dark or just annoyed by adverts on our stations. Therefore we propose to work with regulators in Brussels and in the UK to help achieve the goal we all want – better informed consumers, equipped with information they need about products they may want to buy."
The UK financial regulator, the Financial Conduct Authority (FCA) recently worked successfully with the industry on payday loans, resulting in a plain English warning with no lengthy legal jargon. But the EU Consumer Credit Directive which is behind the most complex and lengthy health warnings is highly prescriptive, including the necessity to include a full representative example where an ad refers to an interest rate or any figures relating to the cost of credit. These are the warnings which cause most confusion and annoyance to consumers.
In addition, Radiocentre is set to launch an advertising Trust Mark for radio advertising so that consumers can be reassured that all advertisements in categories which are likely to cause concern (eg financial, medical, alcohol) which they hear on their radio are compliant with the UK Code of Broadcast Advertising (BCAP) and have been approved by Radiocentre Clearance. This acts as a badge of quality for radio stations, advertisers and their agencies.