Radiocentre launches Trustmark for listeners

Radiocentre has launched Trustmark, a new initiative for reassuring listeners that they can trust the advertising messages they hear on commercial radio.
There is no compulsory pre-vetting for online and press advertising, but the system for the broadcast media is different. All radio ads for special category advertisers must be pre-vetted and approved by the clearance team at Radiocentre, the commercial radio industry's trade body. This means that consumers will know when claims for certain products, such as slimming treatments, have been independently verified.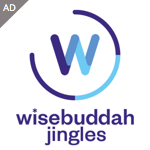 Those signed up to the scheme will be able to display the Radiocentre Trustmark logo on their website and marketing communications.
Siobhan Kenny, CEO of Radiocentre says: "The pre-vetting of advertising is unique to broadcast media and assures consumers that they are not being misled in any way.
The Radiocentre Trustmark is a great way for our advertisers to hallmark their messages as trustworthy. As certainty and trust are increasingly rare commodities in the digital age, we welcome our members to seize the opportunity to give their work this stamp of assurance."