The Digital Audio Exchange, launched last year by Global in the UK, is expanding to Europe.
A further 18 counties will be able to use the service, which offers advertisers a way to reach people consuming various digital media products with one service.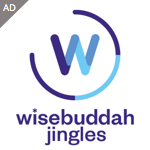 Dax will cover digital radio, music streaming services and podcasts in Europe, in addition to radio stations such as Heart and Absolute Radio in the UK.
Speaking at the IAB Upfronts recently, Oliver Deane, commercial digital director at Global, made the announcement in front of an audience of more than 300 people at London's Ministry of Sound.
He cited growth in listening and demand from clients as the reason for the move, which will see Global set up its first international sales team, grow its digital account management team and recruit a network of creatives to develop pan-European campaigns. Deane said there was a high level of interest from existing Dax clients in running campaigns across the major European markets.
The network of creatives will write and produce ads in different languages for clients, reporting into Jo McCrostie, creative director at Global.
A number of local and pan-European music streaming services, digital radio and podcasting platforms have already signed up to Dax enabling them to sell their inventory through the facility across Europe from early 2016.
Mike Gordon, chief commercial officer at Global, said: "We created Dax to give brands access to the digital audio market in one single buy. The growth we've experienced in just over a year has defied our expectations. In that period, we've signed up more than 140 digital audio publishers, 250 forward-thinking advertisers, grown our audience from zero to seven million and demonstrated the power of digital audio to deliver brand messages and help drive traffic to brands' websites and apps through research among 400,000 smartphone users."
Gordon continued: "In the US digital audio is a multi-billion dollar industry with Pandora leading the market. Our vision for Dax is to recreate the US market across Europe. Dax will continue to expand and transform the market, allowing new digital audio services to thrive by generating ad revenue for them, and giving advertisers access to highly engaged audiences who are receptive to hearing from brands. Dax allows brands to deliver messages to a highly engaged audience while they stream digital audio at crucial moments throughout the day."
In the UK, Dax already gives advertisers a single buying point for more than 140 digital audio platforms including Rdio, Musicovery, audioBoom, Ministry of Sound, Global's radio brands including Capital, Heart, Radio X, Classic FM and LBC, and Bauer's Absolute Radio network.
Global created and launched Dax in June 2014.