Grimmy & Evans simulcast on Radio 1 & Radio 2

BBC Radio 1 and BBC Radio 2 simulcast this morning to announce the venue and acts for the BBC Music Awards 2015.
Just after 8.30am, Nick Grimshaw joined Chris Evans at BBC Radio 2 to make the joint broadcast – one of the few times the stations have broadcast the same output in recent times (they did the same for last year's Music Awards announcement).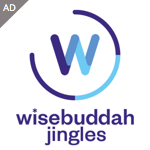 Nick started by saying Good Morning Radio 2 whilst Chris said Good Morning Radio 1. Words he's not said for quite a while.
Chris asked Nick how X Factor was going whilst Nick asked about TFI Friday. They talked about being allowed to have drinks in the studio – which are allowed at Radio 2 but not at Radio 1.
Chris and Nick shared 'big secrets' to which Chris said he has a massive secret and his Radio 2 show but didn't reveal any more info. Have a listen to the whole 10 minutes below.
Hosted by Chris Evans and Fearne Cotton, the live event will take place from 4-6pm in Birmingham on Thursday 10th December and will be broadcast the same evening on BBC One, Radio 1, Radio 2 and online. There will also be coverage of the Red Carpet arrivals, back stage gossip and exclusive interviews and sessions.
The line-up includes Ellie Goulding, Hozier, Jess Glynne, Little Mix, Mumford & Sons, OMI and One Direction.
Chris Evans says: "They're back! We had such a blast last year so I can't wait to get back on stage and relive this amazing musical year of 2015. The BBC Music Awards is the best night of the year and 2015 will be no exception as we celebrate the absolutely brilliant talent out there making the music that inspires us every single day."
Fearne Cotton says: "What a line up! Seven top acts announced already and more to come. This year's awards are already bursting at the seams with performances from some of the world's greatest music acts, so I'm delighted to be heading to Birmingham to present the show."
At the end of the broadcast, Nick joked he didn't need to rush back as he'd pre-recorded the last hour of his show over at BBC Radio 1.
Bob Shennan, Controller Radio 2, 6 Music, Asian Network and Director BBC Music, says: "The BBC Music Awards recognise the outstanding stories in popular music from across the year, highlighting and honouring some extraordinary performers. Together they have created some of the most talked about musical moments of the year – from 1D's imminent break to Jess Glynne's fifth number one – the event gives our audiences the chance to reflect and enjoy them all."
The Executive Producer for the BBC Music Awards is Guy Freeman. Visit bbc.co.uk/musicawards for full details.