SAM FM Solent wants to play less rock music

Ofcom has received a Format change request from Celador Radio for SAM FM in the Solent area.
Sam FM Solent was originally licensed and commenced broadcasting in January 2006 as Original 106 and has had a niche format ever since, which ensured it played "classic and contemporary rock" for listeners over 40 in the region.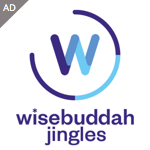 Now Celador wants to change its Format to: "An adult alternative station playing adult-oriented album tracks, classic rock and predominantly non-contemporary pop/rock hits, with particular appeal for 35-59 year olds"
Celador Radio Limited has requested this Character of Service description because the company holds a licence for another Sam FM service in Bristol which currently operates under this description. The company is seeking a common Character of Service description for both services.
In asking for the request, Celador points out the range of programmes available in the area would not be narrowed as the difference between Sam FM and other independent services would be preserved. "Currently there is no overlap between music played on Sam FM (Solent) and Capital (South Hampshire). The existing overlap between the music output of Sam FM (Solent) and Wave 105 (Solent) is 22%, whilst the overlap between the music output of Sam FM (Solent) and Heart (South Hampshire) is 18%. Creating consistency between the Sam FM (Solent) and the Sam FM (Bristol) music output would move the overlap by a negligible amount (Wave 105 (Solent) to 24% and Heart (South Hampshire) to 20%) and therefore maintain a very distinctive service for persons living in the Solent region."
The Ofcom consultation closes at 5pm on Wednesday 25 November 2015.