Arqiva Hall of Fame Lunch moves to Birmingham

This year's Arqiva Hall of Fame Lunch is moving from the Savoy Hotel in London to Birmingham.
It'll be the first time the event has taken place outside of the capital, and is just one of the changes taking place as part of a re-organised Radio Academy.
The Lunch, put on by the Academy for the heads of the industry, will take place on Thursday 10th December at the VOX Centre, which is part of the brand new Resorts World, on the NEC complex in Birmingham. It'll take place on the same day as the BBC Music Awards, also in Birmingham.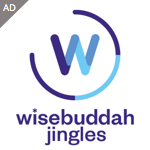 It honours some of radio's most outstanding personalities and previous inductees have included Trevor Nelson, Nick Ferrari, Annie Nightingale, Margherita Taylor and John Peel.
Roger Cutsforth, MD of The Radio Academy, said: "The Arqiva Hall of Fame Lunch is one of our landmark events. It's our chance to honour some of the great talent that UK radio enjoys and we are delighted that Arqiva is partnering with us once more. Birmingham is the country's second city; and as an organisation that represents and promotes the whole of the UK radio and audio industry, moving one of our flagship events to a city that has such a rich heritage in our sector is very important."
Ben Hart, Head of Commercial Radio at Arqiva, said: "Arqiva is delighted to continue its support for The Radio Academy's Hall of Fame Lunch for a third year. This event celebrates the diverse and extraordinary talent in both commercial and BBC radio and we look forward to recognising and honouring all the new inductees."
Details of this year's inductees and ticket information will be announced shortly.