Date set for Radio City 2/Talk frequency swap

Radio City 2 will move from 1548AM to 105.9FM on December 7th, after Ofcom approved the switch last month.
As a result, Radio City Talk will move to AM – with a new format of Rock, Sport and Talk.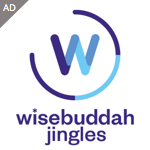 Radio City 2 will introduce a local breakfast and drivetime show on December 7th, but the presenters have not yet been announced.
Owen Ryan Group Content Director, Bauer City Network said "We're all gearing up for the 7th December and are really looking forward to revealing our new look stations and line-ups.
"We're strengthening our position in the market place with our two biggest stations broadcasting on FM, the newly-launched Radio City 3, now bringing the very latest current hit music to the city and the re-energised Radio City Talk bringing the very best local sport, news, talk and rock hits to Liverpool."
Ofcom decided the reduction volume of speech for Radio City Talk was outweighed by increases in the amount of local bespoke programming not shared with other stations. It also felt that playing rock hits, which is currently not available on any analogue service in the Liverpool area, is a change from soft pop which is also played by Radio City 2.
The frequency was previously home to "1548 City Talk", between 1989 and 1991 before it failed and switched to City Gold.