A travel news bulletin on Kiss FM has put the Bauer station in breach of the broadcasting code for using the F word.
One person complained after the words "There is queuing traffic for two miles due to, oh fucking hell" were heard during the bulletin at 6.40am on August 13th 2015.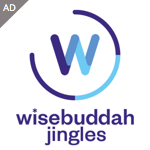 The station apologised a few minutes later, with one of the presenters saying: "It's Kiss Breakfast. We'd like to apologise if you heard any bad language earlier on today".
The radio fail happened after a pre-recorded travel bulletin wasn't edited correctly prior to broadcast in the London area as Kiss offers split travel news.
Kiss apologised to Ofcom and said the broadcast of offensive language in this case was "accidental" and "completely unintentional", but said that it is extremely unlikely that children are likely to be listening in the holidays at this time.
Ofcom didn't agree, and found the station in breach.
If you have the audio, feel free to send it to news@radiotoday.co.uk 🙂