Work to commence on Radio Wales' new home

Construction of a new broadcast centre for BBC Wales in Cardiff's Central Square will start on 7th December.
The development will see almost 1,200 staff working at the current site in Llandaff relocate to the new centre in 2019. The announcement follows final approval of the project by the BBC and the signing of an agreement to lease with Rightacres, the company developing the new building and the wider Central Square area.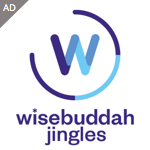 The new building will be half the size of the existing facilities in Llandaff and new technology will make it cheaper to run the broadcasters' television, radio and online services, including Radio Cymru and Radio Wales.
S4C also intends to be a part of the new broadcast centre and move its transmission base there, aiming to reduce the broadcast costs of both organisations.
Rhodri Talfan Davies, Director of BBC Wales says: "This new broadcast centre will place BBC Wales at the beating heart of our capital – closer to our audiences and many of our partners. It will also trigger a much wider regeneration that will help change the face of Cardiff.
"BBC Wales touches the lives of millions of people not just in Wales but across the UK and beyond – so I'm delighted this vital strategic investment will enable us to plan for our future with real confidence.
"I am particularly grateful to Cardiff Council for their unstinting support – and we look forward to working with them to realise the full potential of this exciting scheme."
BBC Wales has been at its current headquarters since autumn 1966.