No responses have been received for an Ofcom consultation about the change of Format for Sam FM.
The regulator has since approved the request, which will see the station playing less rock music across the Solent area.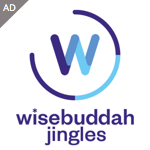 Ofcom says: "The consultation ran for four weeks until 25 November 2015. No responses were received."
Sam FM's owner Celador now operates the station as "An adult alternative station playing adult-oriented album tracks, classic rock and predominantly non-contemporary pop/rock hits, with particular appeal for 35-59 year olds" rather than a classic and contemporary rock station.
And judging by the lack of response, nobody has any objections to them doing just that.
Celador Radio Limited requested the Character of Service description because the company holds a licence for another Sam FM service in Bristol which currently operates under this description. Celador wanted a common Character of Service description for both services.
Sam FM Solent was originally licensed and commenced broadcasting in January 2006 as Original 106 and has had a niche format ever since, which ensured it played "classic and contemporary rock" for listeners over 40 in the region.