Ofcom resolves complaints over Chris Evans Show

Complaints against The Chris Evans Show on BBC Radio 2, for swearing by Jeremy Irons, have not been upheld by Ofcom.
Jeremy Irons was a guest on the show on March 18th 2016 – when he dropped the F word into the conversation promoting the new Ben Wheatley film High-Rise.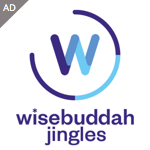 He said: "You know what I do when I find a good actor? I say to him, 'You have a wonderful voice. Have you ever listened to it?' And the actor is f**ked".
"You can't say that on the BBC!" Chris then replied. "So not only is the actor, but so it the programme," he continued.
Chris and Jeremy both said sorry but some of the guests made light of the situation.
In response to Ofcom, the BBC accepted this language was inappropriate and apologised for any offence caused.
The broadcaster said that in assessing the suitability of Jeremy Irons as a guest, before broadcast, Radio 2 made a risk assessment to decide whether to pre-warn him about unsuitable language. Despite programme-makers' research suggesting that the Jeremy Irons was unlikely to use inappropriate language, he was "given a full face-to-face briefing on arrival". The broadcaster had reminded the actor that this programme had a large family audience, with the potential for children to be listening, and he needed to moderate his language and stories accordingly.
Radio 2 has now reinforced its policy to limit offensive language in live interviews by sending a warning email to the party through whom it is booking a guest, to emphasise the importance of not using offensive language. It added that in "a live studio environment such slip-ups can unfortunately happen, but we believe appropriate measures were in place to try and guard against that eventuality, and steps taken in the immediate aftermath to mitigate the offence".
Ofcom decided not to put Radio 2 in breach of the Broadcasting Code because of the compliance policy it has in place.
Have a listen to the audio below: