RAJAR Q1 2016: London stations & national brands

The top 5 London commercial radio stations remain unchanged this quarter – but Capital is widening the gap from rival Kiss.
Capital has added an extra 200,000 listeners to record 2.286m (up 500,000 yearly), whilst KISS has lost a few thousand this quarter and now stands at 2.011m.
The extra listeners also means Capital has more listeners than BBC Radio 2 in London.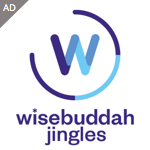 Magic remains at number three but has also lost listeners – down from 1.921m to 1.745 – and Heart drops significantly this quarter, from 1.8m to 1.54m. LBC remains in 5th place with a million listeners.
Including national and BBC stations, the Top 10 for London looks like this:
LBC 1.001m
5 live – 1.1215m
Classic FM – 1.243m
Heart – 1.547m
BBC Radio 1 – 1.743m
Magic – 1.745m
Kiss – 2.011m
BBC Radio 2 – 2.240m
Capital – 2.286m
BBC Radio 4 – 2.614m
Bauer Radio reaches 17.5m listeners in total, which is up 4% year on year, and remains the number 1 digital commercial radio group with 11.3m listeners tuning in on a digital device, up 12% yearly.
Dee Ford, Group Managing Director Radio, Bauer Media, said: "Today's results demonstrate our continued passion for and investment in national and local audiences across the UK. Our local radio business recently acquired Orion Media, and nationally we are reaching more listeners with our flagship brands Absolute Radio, Magic Radio and KISS Networks. Our long-standing market leading position in the digital commercial radio space continues as significant audience growth is delivered from our strong and much-loved brands."
Global reaches 24 million listeners every week and has the three biggest commercial radio brands in Heart, Capital and Smooth.
Of the 27 surveyed Heart stations, 11 are up and 16 are down in weekly reach. As a network, it's down 2%.
Nine Capital stations post an increase this survey, whilst five are down. Capital Liverpool is up 7% with an extra 15,000 bums on seats.
Ashley Tabor, founder & executive president of Global, said: "This is a great card for Global overall and a phenomenal result for Capital. We've stormed ahead in London and across the UK. In London, we've overtaken all the other music stations including Radio 1 & Radio 2 to become the undisputed music leader in both the commercial and BBC radio sectors, with our best reach in 12 years. Our new London breakfast show with Dave Berry, George & Lilah has pulled further ahead of Kiss and Radio 1 and is again the undisputed commercial London market leading breakfast show with a weekly audience of 1.2 million. I'm incredibly proud of the whole team at Global and Capital."
Richard Park, group executive director & director of broadcasting at Global, said: "Six months after we took the bold step of launching a new brand, Radio X is reaching 1.2 million people across the country. This is an incredible start for the brand and we are delighted with this first set of figures. LBC has done remarkably well with its highest ever reach, share and hours and Capital XTRA has achieved a new record high with reach up 43% in just one year. This is a fantastic result for Global."
BBC Radio 1 has dropped below 10 million listeners nationally, but the station is thriving on its various social media channels. Radio 1's YouTube channel receives an average of 1.15 million views a day and has 3.07 million subscribers. The station's iPlayer channel receives over 1.4 million views per month, and total views since channel launch are 21 million.
Radio 1 & 1Xtra have a combined 8 million audience on social media across Facebook, Twitter and Instagram.
Controller Ben Cooper: "RAJARs are only part of a bigger story, as we've seen record numbers for our distinctive programming on YouTube and social media to complement the 40% of 15-24s that listen to Radio 1 every week. As young audiences increasingly spend time on mobiles, we have to evolve and so I'm delighted with the 3 million YouTube subscribers and a combined 8 million audience across Facebook, Twitter and Instagram."
BBC Radio 3 achieves its highest reach in three years as it approaches the 70th anniversary of its predecessor, The Third Programme. The quarter marks the first full year of Controller Alan Davey in post and saw BBC Radio 3's audience reach 2.12 million (from 2.05m last quarter and 2.08m last year). The station's share was 1.3% (1.2% last quarter and 1.2% last year) and its flagship mid-morning show Essential Classics, which plays recordings of the greatest classical music, had a record reach of 909k listeners.
In this quarter, BBC Radio 6 Music also achieved yet another record weekly audience with 2.24 million listeners tuning in, and both BBC Radio 2 and BBC Radio 1Xtra had strong listener figures.
Helen Boaden, Director of BBC Radio, said: "BBC Radio 3 is in rude health and the station has had a fantastic year under its new controller with landmark seasons and carefully thought through changes to the schedule. The unique blend of remarkable music and culture programming is something you'd only find on Radio 3, and I'm delighted that so many listeners are connecting with the station and its output as it approaches its 70th anniversary.
"It's also brilliant that BBC Radio 6 Music continues to reach record audiences, quarter after quarter, as audiences are discovering the station's specialist music and expert DJs, and long may that continue."
All BBC Radio's weekly reach over the period (28th Dec 2015 – 3rd April 2016) was 32.01 million (32.13m last quarter and 31.67m last year) and a share of 46.6% (46.1% last quarter and 46.9% last year).
The Radio 1 Breakfast Show With Nick Grimshaw now attracts 5.44 million listeners per week, compared to 5.87m last quarter and 5.5m last year. Including all listeners aged 10+, the show now has a weekly audience of 5.86m.
BBC Radio 2's weekly audience was 15.51 million (from 15.47m last quarter and 15.01m last year) while the station's share of listening was 18.6% (17.7% last quarter and 18.1% last year). The Chris Evans Breakfast Show attracted 9.73 million listeners per week, compared to 9.44m last quarter and 9.46m last year.
BBC Radio 4 posted a weekly reach of 10.57 million during the quarter (10.93m last quarter and 10.89m last year) and a share of 12% (12.4% last quarter and 12.8% last year). The Today programme has 6.76 million listeners each week, from 7.03m last quarter and 7.06m last year.
BBC Radio 5 live posted a reach of 5.77 million listeners (5.59m last quarter and 5.76m last year) and a share of 3.9% (3.6% last quarter and 3.7% last year).
Amongst digital-only stations, BBC Radio 1Xtra had a reach of 1.04 million weekly listeners across the period (from 982k last quarter and 839k last year), BBC Radio 4 Extra attracted 1.85 million listeners per week (from 2.11m last quarter and 2.17m last year), BBC Radio 5 live sports extra posted 1.33 million listeners (from 1.24m last quarter and 1.34m last year).
The Asian Network drew 562k listeners, reporting on a six-monthly basis, compared to 563k last quarter and 562k last year.
The BBC World Service posted a weekly UK audience of 1.47 million (from 1.51m last quarter and 1.35m last year).