Nation Broadcasting signs deal with Radio NewsHub

Nation Broadcasting has teamed up with news bulletin provider Radio NewsHub to provide newsreaders for its stations.
The partnership means all bulletins on Nation Radio, Bridge FM, Swansea Bay Radio, Radio Carmarthenshire, Radio Pembrokeshire and Radio Ceredigion will be read by journalists from Radio NewsHub.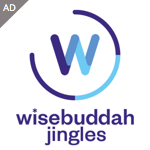 Nation Broadcasting Group Managing Director Martin Mumford said: "We are delighted to have agreed a deal with Radio NewsHub for their journalists to read our bulletins. In a time when commercial radio newsrooms are being cut – this allows us to enhance the service we provide. Our existing journalists are now free to work on original journalism and report on the stories that matter to our listeners.
"We were very impressed with the quality of bulletins Radio NewsHub provided for their existing clients and have followed their progress closely."
Radio NewsHub Business Development Manager Dave Uttley told RadioToday: "We're delighted to team up with Nation Broadcasting to provide their hourly bulletins through the day. It's an exciting development for us. We've already had great feedback about the bulletins we provide for our existing clients since launch."
Radio NewsHub launched in March 2015 and provide bulletins to English speaking radio stations around the world.