Content Controllers appointed at Signal 1 & 2

Simon Monk has been appointed as Senior Content Controller at Signal, whilst Matt Smith has been appointed Deputy Content Controller.
The two positions have been filled after a recruitment campaign with RadioTodayJobs earlier this year.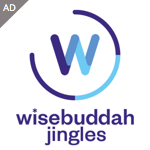 Simon started at Rock FM in the early 90s, and has gone on to work at CFM, Wyvern, TFM, Hallam, Capital and Heart. After a brief stint at the BBC, he most recently took on the role of Executive Producer at Free Radio in Birmingham. He says: ""I can't wait to start working on making these iconic radio stations even more successful. Everyone in the industry knows the name Signal and it's always been a place I'd like to work, so to be given the chance to lead the team here is one I am proud to take on."
Matt started his career as a presenter and station sound producer for Forth 1 in Edinburgh. He went on to present shows for Clyde 1, Viking FM and Heart/Gem 106. For the last three years, he has been working as Senior Producer for Gem 106 in the East Midlands, where he was responsible for the music on Gem and Free Radio 80s. "I'm thrilled to be joining the talented team at Signal 1 & 2. The chance to work for a successful heritage radio station like Signal doesn't come along very often and working alongside a programmer of Simon's calibre makes it even more exciting," Matt added.
Signal's parent company Wireless Group has just been purchased by News Corp for £220m but no details of any changes to operations have been announced as yet.
Terry Underhill, Group Programme Director at Wireless Group said: "These key appointments at Signal 1 & 2, and helping us deliver our network content across all our local stations, are extremely important. The calibre of applicants was outstanding and we are delighted that Simon Monk, supported by Matt Smith, will help us take our already successful stations to the next level. We're looking forward to both of them joining our existing programming team in August and were hugely impressed by their professionalism and passion for the respective roles."