Lots more comedy planned for BBC Radio 4

BBC Radio 4's Commissioning Editor for Comedy, Sioned Wiliam, has announced 18 new comedy shows for the network.

New programmes feature Matt Berry, Meera Syal, Richard Herring, Sara Pascoe and Maureen Lipman.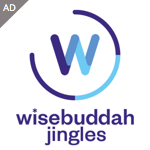 Among the up-and-coming comedians who are getting their first Radio 4 shows is Rhys James, who through a unique, sketchbook blend of live stand-up, sketch and poetry, will explore the idea of identity. Rhys James Is… will tackle issues such as bravery, loneliness and privilege and interviewing those in his childhood who made him into the man-boy-child he is today.
Rhys says: "I am both incredibly excited and deeply terrified that I've had this show commissioned. It felt funny on paper to interview the guy who pulled my pants down at school on the radio, having not spoken to him for 10 years, but now it's real I'm spending all my time shopping for belts."
Matt Berry returns to Radio 4 with a brand new show, Matt Berry: My Life in Broadcast. Matt says: "I'm very excited to be back on Radio 4, this time to present a history of some interviews I took part in, dating back to the late 1960s and beyond. Some tapes have survived, some haven't. I hope you enjoy those that have. Either way, it's a pleasure."
And A Month Of Maureen stars Maureen Lipman in four brand new comedy plays written by Gary Brown, Amy Rosenthal and Tracy-Ann Oberman.
Other new commissions include Tom Parry's Fancy Dressed Life, which recounts a year in Tom's life told through dressing up, inspired by his 2015 Fosters Comedy Award newcomer nominated show 'Yellow T-Shirt'; Comedy From the Edinburgh Stand, presented by Fred MacAulay; Jack Rooke – Good Grief; Tony Law: Canada's Premier Adventurer; and a new show from the co-creator of BBC One's Outnumbered Andy Hamilton.
The Pin will return for a third series, with each episode extended to 30 minutes. Nurse (with Paul Whitehouse), Tim Key's Late Night Poetry Programme, Liam Williams: Ladhood, Cold Swedish Winter, Bunk Bed, and Love In Recovery are also among the returning series that have already made waves on Radio 4.
Sioned Wiliam says: "I'm absolutely delighted with this new crop of commissions from writers and performers, old and new. It's a joy to be able to work with such a broad range of talent on Radio 4 and there should be something for everyone in this new raft of shows."