talkSPORT signs more international rights deals

talkSPORT has secured a number of new international rights deals that extend the broadcaster's existing Premier League offering across China, Mexico, Bahrain and Nigeria.
As global audio partner of the Premier League, talkSPORT controls an exclusive package of international audio rights until 2019, allowing the station to broadcast official live commentary of all 380 Premier League matches in any language to listeners around the world, outside of the UK and Republic of Ireland.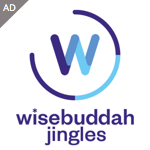 This partnership has meant that talkSPORT has been able to work with their current Australian partner EON Sports Radio to take the Premier League into China, where the games will be broadcast in Mandarin.
talkSPORT has also secured a new digital rights deal with the Mexican website Sopitas.com which, for the first time, will give listeners in Mexico access to all games in their native Spanish language. Founded in 2005 by Francisco Alanis, Sopitas.com has become a destination for a young and influential audience, reaching more than 7million people each month. This digital rights deal is a first for talkSPORT in Mexico, and the first time that residents of the country will have access to live audio of the Premier League since the 2013/14 season.
talkSPORT has also forged a relationship with new sports radio brand, Sport Radio Arabia, which will offer live Premier League commentary in Bahrain for the first time. Sport Radio Arabia will be broadcasting two Premier League games in Arabic each week, with three in English across a multi-platform offering which allows listening on the radio, online and via the Sport Radio Arabia app.
Finally, talkSPORT has also introduced a new broadcast partner in Nigeria, Megalectrics, which has launched a new sport and news focused radio station, Lagos Talks 91.3FM, for which the Premier League will play a key role.
Jimmy Buckland, Director of International for talkSPORT, said: "Football is adored by millions all around the globe and we are delighted that we can continue to extend talkSPORT's coverage of live PL across China, Nigeria, Mexico and Bahrain through our international broadcast partners.
"Our international offering continues to grow rapidly and our relationship with the Premier League has already been successfully extended to 2019, so we look forward to increasing our global footprint and reaching many more passionate football fans across the forthcoming seasons."