RAJAR Q3 2016: London and national headlines

Two out of three of Wireless Group's new stations have lost listeners since their debut results last quarter, and Smooth Extra is more popular than Planet Rock.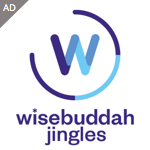 Headlines:
Second quarter for talkRADIO gives the station 80,000 extra listeners – now with 304,000 weekly, compared with 224,000 last quarter
Julia Hartley-Brewer's mid-morning slot has more than doubled its audience
Virgin Radio has lost 64,000 listeners since it launched – it now has 345,000 listeners compared with 409,000 three months ago
talkSPORT 2 also drops, from 285,000 to 250,000 weekly reach
KISSTORY claims the biggest all digital commercial radio station spot with 1.6m listeners, overtaking Absolute 80s
6 Music continues to grow with 2.34m listeners each week – the biggest digital station
Smooth Extra has more listeners than Planet Rock and BBC Radio 1Xtra – with over a million weekly reach
BBC Radio 1 almost back to 10m – at 9.87m compared with 9.45m last quarter
Nick Grimshaw drops 184,000 listeners – he now has 5.24m adults listening
BBC Radio 2 drops slightly, from 15.2 to 15.1m listeners
Chris Evans loses 414,000 listeners this quarter, from 9.47m to 9.05m weekly reach
Radio X UK has increased to 1.265m to 1.189m, whilst London drops from 442,000 to 378,000
Chris Moyles has lost 36,000 listeners in London whilst adding 9,000 nationally
Absolute Radio Network celebrates record reach of 4.5m and Christian O'Connell has a record 1.9m listeners
The Capital brand has reached a record audience of 8.7m listeners nationwide, but drops in London by 253,000
Capital keeps the most commercial listeners in London, followed by Kiss then Magic
LBC UK gets a record 1.8m UK listeners each week, but loses 301,000 people in London taking it 991,000. It leads the way in market share with 5.1
In its first set of RAJAR results, Heart extra reaches 664,000 listeners every week
Quotes:
Scott Taunton, Wireless Group's Chief Operating Officer, said: "The current political climate has obviously paid dividends for talkRADIO, and the station has done a brilliant job of really getting under the skin of issues such as Brexit and the US Elections and what they mean for the British public. It's also pleasing to see talkSPORT remaining strong, with listeners continuing to tune in and to listen for longer."
Ben Cooper, Controller Radio 1 & 1Xtra, said: "Reaching 11 million people and putting on a further half a million 10-24 year olds shows that Radio 1 is doing a great job for young listeners, although as ever, RAJAR figures are only part of the picture and should be seen alongside the increase to 1.5 million views a day on our YouTube channel and our 8.5 million users on social media."
Ashley Tabor, founder & executive president of Global, said: "I'm incredibly proud that Global has achieved another record high reach, hours and share, with 24.6m tuning into a Global station every week and 4 of our brands scoring all time highs. That's a pretty special RAJAR card."
Dee Ford, Group Managing Director Radio, Bauer Media, said: "We are celebrating yet another strong set of results for Bauer's national and local brands. Stellar performances from Absolute Radio, and KISSTORY have underpinned an all-time record reach for Bauer."
Have we missed something? Tell us – [email protected]


Don't forget, we can send you radio news via email direct to your inbox with a number of options. Just use the form below to register.