Steve Lamacq goes on tour with Radio 6 Music

BBC Radio 6 Music presenter Steve Lamacq is going on tour to a number of small indie music venues across the UK.
Across one week, taking in Essex, Leeds, Oxford, Birmingham and Brighton, he'll be finding out what makes some of the smallest music venues in the country some of the most important.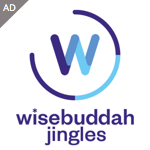 As part of Independent Venue Week which runs from Monday 23rd to Sunday 29th January, Steve and the team will be on tour from Monday 23rd to Friday 27th January to raise awareness of the grassroots music scene. Visiting five locations in five days, Steve's broadcast will be on his usual 6 Music weekday show from 4pm – 7pm.
Steve will be visiting some of his old stomping grounds such as Harlow Square in Chelmsford, Essex (26th January) which is actually set to close down just two days later. Other venues include the Brudenell Social Club in Leeds – most famous for hosting secret gigs for bands like Franz Ferdinand and the Kaiser Chiefs; and the Jericho Tavern in Oxford famed for hosting Radiohead's first proper gig; as well as Sticky Mikes Brighton and The Sunflower Lounge in Birmingham.
Steve comments: "Now, more than ever, it's important to support small, grassroots venues around the country, because, while a lot of them continue to thrive, we've seen many of them shut down and many still under threat.
"We wanted to shine a light on these great little places, which nurture new talent and act as a meeting place for music fans.
"I've had some of the best moments of musical life in these little venues, watching all kinds of bands, including several who've gone on to huge success. But there's nothing like seeing a group at its most raw and engaging when they're first starting out, even if they're only playing to 100 people."