Major format change approved for Nation Radio

Nation Radio has had another Format change request approved by Ofcom, allowing the station to drop rock music altogether.
The station's format is now "A music station for Wales including coverage of local artists" – a major musical departure from the previous format of "A music station playing a majority of rock and rock-orientated tracks, including coverage of local artists".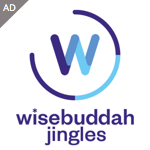 Ofcom has also approved Nation Radio's request to increase the number of locally-made hours required by the station's Format from at least 10 hours during daytime on weekdays, and at least four hours on weekend days, to a minimum of 21 hours per day, every day.
Martin Mumford, Group Managing Director at Nation Broadcasting told us the change was more about providing more local content than stipulating what kind of music can be played: "Our requested format change was centred on maintaining and protecting locally made programming in Wales. Ofcom's decision shows that the existing regulatory regime works for broadcasters and listeners.
"In our view, locally produced programmes is a more important and less subjective regulatory measure than music genre and we believe this sets an important precedent for benchmarking future regulatory decisions."
Nation Radio started life as XFM South Wales, where it promised to be "an alternative format playing generally guitar-led, modern and classic music created by artists who challenge mainstream pop aesthetics". A number of format changes over the years has allowed the station to now become a station playing any type of music.
Ofcom says in the intervening decade since it was licenced, the availability of specialist rock music services has increased significantly in terms of the choice available to listeners through digital platforms. "As such, we considered that sufficient time has elapsed since the licence was awarded to suggest that the Licensee should have flexibility to respond to changes in the market, and that the considerations taken into account in making that original award should not be a significant factor in our decision.
"In relation to the views of listeners and stakeholders, as noted above we received only 15 responses to the consultation, of which all but two were in favour of the change. Those in favour welcomed the Licensee's proposals on the grounds that the increased focus on Wales and localness would make Nation Radio a more relevant service for both listeners and advertisers.
"We also considered whether 'Format creep' should be a relevant factor in this case given the number of changes which have previously been made to the Format of this service, but concluded that it should not on the basis that this change is in itself a substantial one and thus was subject to public consultation."