Change of ownership for KMFM parent company

KMFM's parent company KM Media Group has been sold to Iliffe Media.
The company operates seven FM radio licences across Kent, all broadcasting as one KMFM along with a DAB spot. KM also publishes over a dozen newspapers and has a share in KMTV.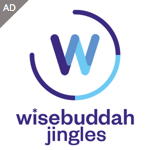 Iliffe is a growing company, involved mainly in newspapers, having purchased 13 titles from Johnston Press in East Anglia and the East Midlands earlier this year.
KM Media Group chairman Geraldine Allinson said the deal with Iliffe would allow KM to continue to
evolve and bring about much-needed investment to maintain its independence and continue to serve
the people of Kent with trusted news and other valued content. It also enables KM to resolve the long
standing issues surrounding its closed final salary pension scheme.
Geraldine, who will remain fully involved with KM Media Group, said: "The directors and I believe this
deal represents the best possible outcome for our staff and customers.
"Although there is some personal sadness for me and my family that our pension liabilities have led
us to this position, in Iliffe we have found a publisher which shares our belief in the importance of local media.
"The Iliffe family have extensive experience and heritage in local media, publishing and printing dating back to 1891, and have very similar values and ethos to us at KM. We believe they will be great
custodians of our media portfolio here in Kent."
David Fordham, former CEO of Iliffe News and Media, led the deal process on behalf of Iliffe Media
Ltd, and said: "This acquisition represents the latest stage in the continued expansion of Iliffe Media and further demonstrates Edward Iliffe's personal belief and commitment in the future of local media, across all formats."
Fordham has also been appointed as a non-executive director to the board of KM Media Group, with
immediate effect.