talkRADIO is to broadcast an original documentary about the mountain gorillas in the Volcanoes National Park in Rwanda this Easter Sunday.
It's the first piece of original documentary programming that the station has undertaken, and will be hosted by Jon Holmes.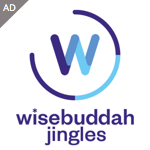 Produced by production company unusual and sponsored by Swarowski Optik, the documentary is primarily a story about a man coming face to face with the mountain gorillas, of which there are only 800 left in the wild. Over half of this number live in the national park which has very limited access. Jon trekked for over five hours to eventually come into contact with a group of 28 mountain gorillas in their natural habitat. He recorded every part of his journey, and this has been turned into a one-hour documentary.
Jon said: "Travel and adventure have long been a passion (I'm lucky to be a bit-part travel writer for The Sunday Times) so when the opportunity came to combine it with my other passion – radio – I jumped at the chance. Well, in truth, I flew there and then climbed up a volcano rather than jump. The Congolese / Rwandan border is too high up to jump. Proud to have made a grown-up travel documentary for commercial radio."
Dennie Morris, managing editor, talkRADIO, said: "This documentary is an exciting development for us and we're pleased to be working alongside Unusual Productions to make it happen. Jon Holmes is an excellent travel journalist and his trip to Rwanda was a perfect opportunity to make this unique travel documentary. The show will undoubtedly be a fantastic listen."
Nick Minter, Head of Production, Unusual, and producer of Saving Mountain Gorillas said: "Because Jon is such a naturally funny presenter, who takes such delight in twisting the day's news for comedy purposes, it's great to be reminded what a sincere and thoughtful presenter he is too. Anyone who enjoys his travel writing for The Sunday Times is sure to enjoy hearing him trekking through bamboo forests, getting bitten by fire ants and, of course, spending time with mountain gorillas in the wild. Hopefully this is the only time he'll get shoved in the chest by a creature much taller and heavier than he is during a recording… but knowing Jon, it probably won't be."