Amol Rajan, Media Editor for BBC News, is the new presenter of The Media Show on BBC Radio 4, as a permanent replacement for Steve Hewlett.
Steve had been hosting the show since 2008 but sadly passed away earlier this year at the age of 58.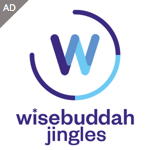 Amol Rajan, a former Editor of the Independent, is a familiar voice to Radio 4 listeners in his role as the Media Editor for BBC News, in which he reports on and oversees the BBC's coverage on all stories about the media industry and its impact on business, politics and culture across the world. He has also presented episodes of Radio 4's Start the Week and Any Answers, deputised for Jeremy Vine and Simon Mayo on Radio 2, and is one of the hosts of Asian Network's The Big Debate.
Amol Rajan says: "It's a thrilling time to cover the revolution in media – one that I have lived through over the course of my career. In particular, the impact big technology companies are having on not just the media but society more broadly is immense, and warrants scrutiny. I have been addicted to The Media Show for years and am genuinely humbled at the prospect of sitting in Steve Hewlett's chair. He was a giant of broadcasting and I will do my utmost to maintain the very high standards he achieved."
Gwyneth Williams, Controller of BBC Radio 4 says: "The Media Show, presented by the late, much missed Steve Hewlett, has become the place to go to make sense of the rapidly changing world of global media. It lays out the inside track, finds out what is really happening and analyses the implications for all of us. The best journalism is needed now more than ever as we seek to see our way through spin and fake news. Amol Rajan, the BBC's Media Editor, is a fine journalist and I know he will take the programme forward with ambition and drive. I am pleased to welcome him to a new, regular home at Radio 4."
The Media Show is Radio 4's weekly examination (Wednesday's at 4pm) of the latest stories and trends across the media industry in the UK and globally, providing an analysis of the media's impact and its relationship with business, politics and society. Andrea Catherwood will continue to present some editions of the programme.
Amol will take on presenting duties of The Media Show from Wednesday 10 May.