Digital diversity campaign launched by indie

Radio production company Made in Manchester has launched a digital diversity campaign aimed at introducing new voices to UK media through the digital space.
The company will nurture new talent and cultivate new stories about life in the UK through a series of documentary, drama and comedy shorts premiered and promoted via social media but with a permanent home on a soon to be launched new globally focussed online platform.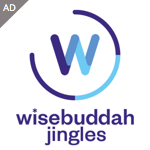 Creative Director of MIM Ashley Byrne told RadioToday more about it: "As an industry we have to do much more to create a media palette that is truly representative of Great Britain and Northern Ireland in terms of regional voices and accents as well as wider diversity.
"It means reaching out to the Britain beyond London and Manchester. That might sound odd for a company with Manchester in its title. We're proud of our roots but MIM is a brand and we've always sought to be inclusive of the whole UK in the programmes we make for the BBC and others. MIM is where difference matters and difference works."
But at the same time, Ashley says the online audio offer needs a step change.
"We want people to be able to cut through the fog to a platform where they know they'll get curated and produced content of quality without having to search high and low for it," Ashley added
The initiative, in which MIM hopes to find new talent it can offer to mainstream broadcasters when pitching programme ideas, will launch in the autumn and is one part of a bigger digital strategy which the company will unveil more details about in coming months.
In other news, the indie has also appointed a diversity champion in the shape of Birmingham-based Journalist and Broadcaster, Marverine Cole. Marverine has been producing and presenting news programmes for the BBC, ITV and Sky News for over 14 years, and she's also delivered TV & Radio media training on a recent BBC 'Expert Voices' initiative. Her work with MIM includes presenting a documentary for BBC Radio 4 on female gamblers 'Luck Be a Lady Tonight', as well as producing a BBC Radio 1Xtra programme about female rappers, and a co-producing a BBC 5 live documentary on the 2011 England riots.
Marverine also produces and presents her own podcast, Quintessential Voices, 'Britain's Biggest Conversation' celebrating women of colour. She says: "As an industry, we're still not doing enough to nurture people, to help them realise their potential and create the future household names of broadcasting. MIM's production expertise and impressive track record of delivering excellent radio programmes means we can play our part in widening the net of Britain's 'voice' beyond the metropoles."
But she cautioned: This is not about creating ghettos. Too much of what is on offer is shaped as 'special' to BAME, LGBTQ, old people, young people and so on. But the reality is that people don't live their lives in isolation, in bubbles. We must join the dots, and explore the common issues, which connect us. Those which create the rich and diverse society and country that is the United Kingdom."
Part of Marverine Cole's role as MIM diversity champion will be to make sure all MIM programmes with a UK wide focus include as diverse a mix of relevant voices and contributors as possible from across the communities and regions/nations which make up the United Kingdom.