Radiocentre pushes for less regulation ASAP

Radiocentre's response to the Department of Culture, Media and Sport consultation on commercial radio deregulation urges the Government to act quickly in removing format requirements.
The commercial radio body agrees in refocusing the regulation on where content is made, and the provision of news and information.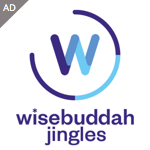 In the report, Radiocentre is also asking for the re-advertising of previously unviable or uneconomic FM licences, which if implemented, could see stations reappear in places such as Stroud, Barrow-in-Furness, Huddersfield, Southport, Lewisham and Edinburgh. It also calls for the Government to examine the possibility of FM coverage improvements.
In response to the question about protecting content made in Wales, Scotland and Northern Ireland, Radiocentre says it does not believe that it is necessary to set additional prescriptive requirements for these services, based on a theoretical risk of market failure. "It would be inconsistent and counter to the approach elsewhere in the consultation document to continue with local production quotas for these stations (as a proxy to encourage the provision of local material) simply because they happen to be based outside England."
Key messages in the response are:
Removal of  format requirements – provide radio stations with greater freedom to choose their music, catering better for the demands of local listeners
Regulation of news and information output – refocus regulation on the most valuable elements of output on FM and AM stations, with a structure to support this on DAB in the future
Provision of flexibility on where content is made – allow radio stations to use technology to provide the best locally relevant output and shift the emphasis away from managing where that content is made
Consequential changes to licensing – address the technical issues of licensing to support stability for existing stations and the continued growth of digital radio.
The report says: "A Government response should be prepared for Ministers to sign off early in the next parliament. This response should be published 8 weeks after a consultation closes. We see no reason to delay its publication, as the majority of the preparation can be completed in advance of the appointment or reappointment of Ministers. As part of this response DCMS should outline its legislative proposals and proposed timeline – and request Ofcom to consider interim measures to provide flexibility.
CEO Siobhan Kenny, says: "We agree with the conclusions of DCMS's consultation. Our response incorporates significant input from our members who attended our roundtable meetings across the UK to thrash out views and issues. The commercial radio industry is committed to working with both Government and Ofcom to devise a new approach to regulation and create a system that works for everyone. DCMS should now outline plans for legislation and request Ofcom to relax its application of the current rules in the interim."
The report is available to read in full here.