Laura Julian from Chichester has been chosen as the overall winner of the first ever BBC Sussex Search for a Radio Star 2017.
The talent contest was launched in May to tie in with Local Radio Day and Laura will now go on to present her own one-hour radio show.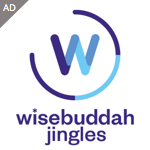 Listeners were initially invited to submit a short voice demo. These were whittled down to a final five and on Saturday (1 July), five finalists gathered at the BBC Sussex studios in Brighton for a presenter boot-camp. They took part in a range of tasks, including mock radio interviews and a pitch to the Editors. The judges were Station Managing Editor Sara David, Assistant Managing Editor and presenter Mark Carter, along with two other station presenters – David Hamilton and Allison Ferns.
Commenting on the process, Assistant Managing Editor Mark Carter said: "This was a brilliant opportunity for us to identify new on-air talent and all sorts of people came forward from a range of backgrounds".
Regarding the overall winner, Managing Editor Sara David added: "It was a tough call, as I know any of the final five would have done a great job but in the end there was something extra special about Laura. I look forward to hearing her taking over our airwaves!"
Winner Laura Julian, who's previously worked in TV and film production said: "I'm relatively new to Chichester, found BBC Sussex on my radio dial and the rest is history. I was delighted and happy to have got to Boot Camp and super excited to have won!"
A date will be set for the broadcast of Laura's special programme and Laura has chosen to look at a theme of older people getting on in the workplace.