Chris Evans named as highest-paid BBC presenter

Radio 2 breakfast host Chris Evans was paid more than £2.2 million by the BBC last year, making him the corporation's highest-earning presenter.
Chris was given between £2.2m and £2.249m by the BBC in 2016-17, according to figures published today in the BBC's Annual Report which details salaries for talent earning more than £150,000.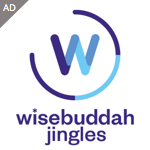 Several other Radio 2 presenters are on the list – which shows amounts within £50,000 brackets – including Graham Norton, Jeremy Vine, Steve Wright and Claudia Winkleman. Many of them do work for a variety of BBC programmes and outlets – for example Jeremy Vine also presents the Eggheads quiz show, Points of View and Crimewatch on BBC One and is part of the election night coverage. Claudia Winkleman does one weekly show for Radio 2 alongside television presenting work. It's understood Chris Evans' pay for last year includes his work for Top Gear.
Radio 4's Today Programme presenter John Humphrys is in the 600-650k bracket, which will also include pay for other duties such as presenting Mastermind. His co-presenters earn significantly less – Nick Robinson received £250k+, Mishal Hussain got £200k+, Justin Webb £150k+, while Sarah Montague does not appear on the list so was paid under £150,000 last year.
Other BBC Radio stars missing from the list include Radio 4's Jane Garvey and Dame Jenni Murray.
Steve Wright, who only works for Radio 2, was paid £500-500k, while 5 live's top earners are Nicky Campbell and Stephen Nolan, were both paid more than £400,000 during the year for their work across the BBC.
Radio 1's highest paid presenter is Nick Grimshaw, on more than £350,000 last year. Scott Mills falls into the £250,000-£300,000 bracket, while drivetime presenter Greg James was paid £150-200k.
Names from BBC Nations and Regions on the list include BBC London's Vanessa Feltz, Radio Ulster's Stephen Nolan and Radio Wales presenter Jason Mohammad – all of whom do network radio shows and TV work.
Humphrys asked on R4 Media Show if he would do job for less money?

"Yes, and I am. I've taken a couple of sizeable pay cuts just recently."

— RadioToday UK (@RadioToday) July 19, 2017
John Humphrys also says he was offered a job on a different radio station 8 years ago for about double what he was earning. #R4mediashow

— RadioToday UK (@RadioToday) July 19, 2017
"I'm listed as having a salary of 700-750k. How do you justify that?" @theJeremyVine asks senior BBC exec. Brilliant.

— RadioToday UK (@RadioToday) July 19, 2017
Here we list BBC presenters who do programmes for BBC Radio, with the caveat that their main job may be on television or that they have income from television work on top of their radio income.
£2,200,000 – £2,249,999
Chris Evans (Radio 2)
£850,000 – £899,999
Graham Norton (Radio 2)
£700,000 – £749,999
Jeremy Vine (Radio 2)
£600,000 – £649,000
John Humphrys (Radio 4)
£500,000 – £549,999
Steve Wright (Radio 2)
£450,000 – £499,999
Claudia Winkleman (Radio 2)
£400,000 – £449,999
Nicky Campbell (5 live)
Stephen Nolan (5 live/Radio Ulster)
Andrew Marr (Radio 4)
£350,000 – £399,999
Vanessa Feltz (Radio 2 / BBC Radio London)
Nick Grimshaw (Radio 1)
Simon Mayo (Radio 2 / 5 live)
£300,000 – £349,999
Lauren Laverne (6 Music)
Eddie Mair (Radio 4)
£250,000 – £299,999
Ken Bruce (Radio 2)
Scott Mills (Radio 1)
Trevor Nelson (Radio 2/1Xtra)
Zoe Ball (Radio 2)
Evan Davis (Radio 4)
Jason Mohammad (Radio Wales / 5 live)
Nick Robinson (Radio 4)
£200,000 – £249,999
Mark Radcliffe (Radio 2 / 6 Music)
Mark Chapman (5 live)
Jools Holland (Radio 2)
John Inverdale (5 live)
Mishal Husain (Radio 4)
Martha Kearney (Radio 4)
£150,000 – £199,999
Adrian Chiles (5 live)
Greg James (Radio 1)
Shaun Keaveny (6 Music)
Moira Stuart (Radio 2)
Jo Whiley (Radio 2)
Jonathan Agnew (5 live)
John Pienaar (5 live)
Justin Webb (Radio 4)
The figures have been published as part of the requirements of the latest BBC Charter from the government, with the Culture Secretary Karen Bradley saying publishing the salaries of stars would bring the BBC "in line with the civil service" on transparency.
The BBC Director General, Lord Hall, disagrees with the requirement to publish the salaries, and urged caution when comparing rates paid to different individuals, saying their responsibilities may vary widely even if their on-air roles appear similar. The BBC says the £150,000-plus salaries represent "less than a quarter of 1%" of its talent contracts last year.
It's also important to note that the figures are only for work carried out directly for the BBC. For example, Graham Norton's total includes work for Radio 2, Eurovision and Saturday night entertainment shows, but not his BBC One Friday night chat show which is made by an indie.
BBC Management Pay for 2016-17
Also included in today's Annual Report are the latest figures on executive pay at the BBC.
BBC Director of Radio and Education James Purnell and Director of Radio Bob Shennan both received pay in the £250-300k bracket. The former Director of Radio Helen Boaden received renumeration for 2016-17 in the £350-400k band.
Radio 1 Controller Ben Cooper, Radio 3 Controller Alan Davey and Radio 4 Controller Gwyneth Williams' pay was all in the £150-200k band, as was the Controller of English Regions David Holdsworth.
You can see the full document listing talent and management pay here.
Listen to Jeremy Vine talking to BBC Director of Radio & Education James Purnell about the story on Radio 2 today: