Date set for BBC Radio 4's new theatre show

Radio 4 has announced more detail on its new theatre show Opening Night, starting on 5 August.
Opening Night will broadcast from a new town or city each month reporting on the latest productions, highlighting writing and performances. It meets the actors, writers and directors as they head towards the first performance of a production and discusses the challenges facing the industry.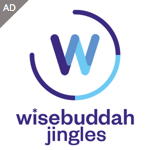 James Runcie, BBC Radio 4's Commissioning Editor for Arts, says: "Opening Night will travel all over the United Kingdom to showcase the depth, range, experiment, originality and diversity of theatre work across the country. It's our ambition to seek out new voices, different points of view, and alternative ways of telling stories – to listen to audiences as well as performers, to maintain a critical understanding, to surprise and enlighten, amuse and entertain."
In a major commitment to reporting on theatre across the country, Opening Night will cover an industry worth £460 million annually with an audience of over 18 million.
Starting in Edinburgh on 5 August at the beginning of the Edinburgh festivals, the first episode will be hosted by BBC Radio Scotland presenter and arts journalist Janice Forsyth. Guests in August will include the Director of Edinburgh International Festival, Fergus Linehan, writer Zinnie Harris and Jackie Wylie, artistic director of National Theatre Scotland.
Opening Night will have a rolling cast of presenters, whose local knowledge and love of the theatre in their respective cities will give each programme insight and access into that area. In September, the programme comes from Leicester and the East Midlands, where it will be hosted by presenter and arts reporter for BBC East Midlands Geeta Pendse. It will go behind the scenes of the forthcoming production of Sunset Boulevard, directed by Nikolai Foster at the Curve Theatre. In October, listeners are taken to the Belfast International Festival with Marie-Louise Muir.
Venues range from the Festival city of Edinburgh to some of Britain's smallest spaces, like Cardiff's only pub theatre The Other Room and Exeter's The Bike Shed Theatre.
Opening Night is one of a suite of arts commissions on Radio 4 announced earlier this year by Commissioning Editor James Runcie and is part of the BBC's commitment to the arts.