Progress on reducing Ts&Cs on radio adverts

Radiocentre's campaign to improve consumer warnings on radio advertisements has made it through to the next round of the European Commission's better regulation programme, REFIT.
The case for reducing the terms and conditions has been made to UK and European regulators by Radiocentre in conjunction with the Association of European Radios over the last few years. The campaign is backed by consumer research and a consumer protection argument which have helped to carry it through at each stage of the REFIT programme.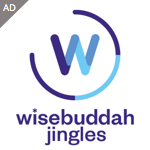 The REFIT Stakeholder Group (which includes representatives from business and other non government organisations representing the 28 member states) met in June and has just shared its minutes from that meeting in which the Consumer Credit Directive (CCD) was discussed.
Article 4 of the CCD mandates the inclusion of extensive terms and conditions in the form of representative examples in certain sorts of credit advertising. Members of the Stakeholder Group confirmed that there are still numerous cases of unclear advertisements provided by credit providers and that the effectiveness of the information provision contained in the CCD should be assessed and reviewed.
Siobhan Kenny, CEO of Radiocentre says: "Despite the UK vote to leave the EU, Radiocentre continues to explain the case in Europe because there is likely to be a continuing relationship in areas like consumer protection. We will carry on working with the AER to that end, presenting both the European Commission and the UK Government with fresh research and hope that they will seize the opportunity to redefine regulation, to the good of both consumers and industry. We are pleased with our campaign's progress so far and await further news this autumn."
Vincent Sneed, AER Director Regulatory Affairs added: "The Association of European Radios is delighted to see its concerns regarding Article 4 of the Consumer Credit Directive being discussed by members of the REFIT Platform Stakeholder Group. We firmly believe that a common-sense solution can be found to provide radio listeners with better and shorter information on credit agreements and look forward to the REFIT Platform's final opinion with great interest."