Radio 4 has started a journey through the life and work of Henry James with Love Henry James.
Running throughout July and August 2017 on BBC Radio 4 and 4 Extra, a selection of documentaries and dramas will explore the life and works of one of the greatest novelists of the early twentieth century.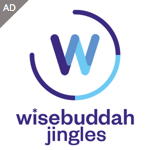 Jeremy Howe, Commissioning Editor for Drama and Fiction at BBC Radio 4, says: "I can think of no one in literature who explores the intricacies and vagaries of the human heart with such power and perception as Henry James.
"While some might find his books challenging to read, the stories he tells are compelling. We want to take our audience on a journey through the world of love that Henry James explored with such brilliance. We want our listeners to Love Henry James."
The season begins on Thursday 27 July on Radio 4 with the documentary Love Henry James: The Master, presented by American professor Sarah Churchwell and Irish author Colm Tóibín. It is followed by dramatisations of three of James' novels: Roderick Hudson, The Portrait Of A Lady and Daisy Miller, with stars including Sacha Dhawan (Mr Selfridge, Iron Fist), Emily Beecham (Hail, Caesar!, Into The Badlands), Jack Lowden (War And Peace, Denial) and Joanna Vanderham (Banished, The Paradise), with introductions from John Lynch as Henry James himself.
For someone who wrote so much about love, James was strangely loveless himself, and the final documentary and drama explore this in more depth. In The Strange Case of Henry James' Testicles, Professor John Sutherland asks if there was a physical reason for this, whilst Peter Ansorge's new play Portrait Of A Gentleman portrays one of James' doomed love affairs.