JACK fm Berkshire, recently banished to DAB, is changing its name to Sam FM Thames Valley from September 4th.
The station was recently removed from 107 FM, after being taken over by The Breeze Reading on August 14th by parent company Celador Radio.
Branding on JACK fm, which is currently presenter-free, says it is changing to Sam FM but despite the new name, will play the same music. It currently has local news and travel information for the Reading area.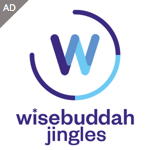 The move means there will only be one JACK fm station remaining in the UK on FM. At its peak, there were stations in Swindon, Bristol, Hertfordshire and the South Coast as well as the remaining original station in Oxford. JACK fm previously published a website with a plan to launch in London, the Midlands, North West, North East, Yorkshire, Scotland and Wales.

Celador already operates Sam FM in Bristol, Swindon and the South Coast.

Don't forget, we can send you radio news via email direct to your inbox every weekday at 11am. Just use the form below to register.



Posted on Tuesday, August 15th, 2017 at 12:43 pm by UK - Reporter