Manx Radio marks Marine Offences Act 50th

Manx Radio is marking the 50th anniversary of the Marine Offences Act with special programmes live from the Ross Revenge.
It'll be 50 years on August 14th since the act became law, which made it illegal to broadcast music radio from a vessel on the high seas.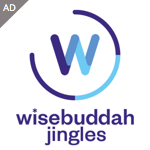 The programmes, entitled When Pirates Waved the Rules, will air from Saturday 12th to Tuesday 15th August. The Saturday morning programme "Carnaby Street", will be broadcast live from Radio Caroline's radio ship on 12th August from 08:30am, with live updates over the weekend from the ship plus coverage of the Radio Caroline party in Clacton-upon-Sea on Sunday 14th.
This weekend will also see Radio Caroline North and South broadcasting together for the first time since 1967.
On Monday 14th August Manx Radio will present a documentary which has sat in its archive for twenty seven years, in which audiences will hear the full story of events from 1964 to 1993, presented by Radio Caroline station manager Peter Moore and former Radio Caroline presenter Johnny Reece.
Two stations broadcast from vessels, one off the south coast of England, the other from Ramsey Bay in the Isle of Man and covered most of Britain combined, with an audience of millions.
At the time many people heard pop music for the first time on a continuous basis, as previously they were only able to listen to an hour a day on the BBC or struggle under the bed clothes listening to Radio Luxembourg.
Some will recall either listening or visiting the M.V Fredericia during its time in Ramsey Bay, but may not be aware of the whole story of "the first and the last" of the pirates and "When Pirates Waved the Rules" will bring that story back to life for those who look back at that time with fond memories.