Radio 1Xtra plans 15th birthday celebrations

BBC digital station 1Xtra is having a day of special guests and archive recordings to mark its 15th birthday later this week.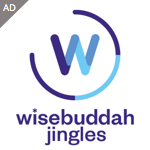 The urban music service launched on 16th August 2002, and has risen to have more than 1 million listeners a week. The station says it's played a 'central role in bringing the best in contemporary black and urban music to the mainstream' over the last 15 years. 1Xtra says it was the first UK national radio station to play artists including Kanye West, Rihanna and Frank Ocean, and has helped to support the growth of grime music through its promotion of artists including Lethal Bizzle, Stormzy, Tinchy Stryder, Tinie Tempah and Wretch 32.
On Wednesday to mark the station's 15th birthday, 1Xtra is heading back in time with an hour of airtime dedicated to each year since 2002. Starting at 7am, the station will play archive clips from output along with music from each of the last 15 years.
Key artists from the last decade and a half, such as Professor Green and Chip, are being interviewed by DJ Target on breakfast – and Chip will also be in the 1Xtra Live Lounge with Ace 10am-1pm on the station's birthday. Tinchy Stryder performs a live set the following day.
Ben Cooper, Controller, Radio 1, 1Xtra and Asian Network says: "I'm proud of 1Xtra's authentic voice, it's growth from half a million to a million listeners, it's skill in providing the wider media with a greater diversity of presenting talent, and its ability to support and establish exciting new British artists. It's been an amazing 15 years for the station which has grown and become a huge asset to its young audience, the music industry and the BBC."
BBC Radio 1 Xtra was the third of the BBC's national digital-only services to launch in 2002, following 5 live Sports Extra and 6 Music. It was to be followed by the Asian Network becoming a national digital service in the October, and BBC 7 (now Radio 4 Extra) the same December.
1Xtra has also sent RadioToday a load of quotes from presenters and artists helping to celebrate the station's birthday, so here they are in full…
Dizzee Rascal says: "1Xtra have been instrumental in introducing some of the most important artists of the last decade."
Emeli Sandé says: "From my first live performance with a band at Ras Kwame's 'Urban Discoveries' to meeting Naughty Boy at 'iluvlive', 1Xtra has been such an influential force in my career. Throughout the years they've shown me nothing but love and support, I'm so thankful for their continued confidence in my music. I heard my song on the radio for the first time on HomeGrown with Ras Kwame. I was living in Glasgow at the time studying and had told all of my friends to tune in. It's hard to describe the overwhelming feeling of excitement when you hear your secret song being played to thousands of people. He played one of my early piano demos live on air. I couldn't believe it! I was instantly filled with a new bolt of motivation and confidence in pursuing my dreams. They embraced me and my music from day one and for that I'm so thankful. I was a shy kid in a brand new, daunting city. Having that belief installed in me back then was such a huge motivator and confidence builder within me. I have nothing but respect for their intuition and consistent bold confidence in young talent. HAPPY BIRTHDAY 1XTRA … LONG LIVE THE XTRA!"
Tinie Tempah says: "1Xtra has supported me immensely throughout my career and has also been an amazing platform for so many artists who have emerged from the underground over the past 10 years. They've definitely helped to spread our sound and make it part of popular mainstream culture."
Presenter of BBC Radio 1Xtra's breakfast show, A. Dot says: "1Xtra has been a cornerstone of black music in the UK and continues to be such an important platform for artists and audiences alike. I look forward to many more years of 1Xtra soundtracking lives and influencing conversations."
BBC Radio 1Xtra DJ MistaJam says: "The world would look very different without 1Xtra. The station has been integral in championing, nurturing, supporting and breaking those artists who have defined and continue to dominate popular culture around the world. It has also given the chance for broadcasters like me, who do not come from a traditional BBC radio background, to share our passion and knowledge for the music and culture we adore."
BBC Radio 1Xtra DJ Ace says: "So proud to have been part of 1Xtra since it launched 15 years ago. Although some of the voices have changed over the years our dedication to bringing you new music, breaking exciting artists, interviewing big guests and entertaining listeners remains the same."
BBC Radio 1Xtra DJ Yasmin Evans says: "I can honestly say what 1Xtra sought out to do 15 years ago has been achieved. What we do as a team and a family is so important to us. 1Xtra has championed artists, culture and movements from the beginning; creating pioneers and taste makers. To be a part of it is something I will forever be grateful for! Here's to another 15!"
BBC Radio 1Xtra DJ Trevor Nelson says: "Happy birthday us. British music is stronger than it was 15 years ago. We have unearthed and supported so many artists that surely wouldn't have had a platform to crossover. The youth market is the hardest to crack yet I feel that our listeners are all tastemakers."
BBC Radio 1Xtra's DJ Target says: "For the last 15 years, 1Xtra has championed and provided a huge platform for thousands of artists. Coming from an artist and producer background myself, I know what it's like to be given that chance, that opportunity, that voice. 1Xtra does this week in week out, bringing the best music from the UK and around the world to an ever growing audience. I am privileged to be a part of the family, and am more passionate than ever about the music we play."
BBC Radio 1Xtra DJ Seani B says: "15 years of 1Xtra is a massive milestone for me, especially as one of the few original DJs who are still on the network. It's a massive milestone for black music – you just have to look at the rise of black music during that time. 1Xtra has helped make superstars from kids of the block globally."


Don't forget, we can send you radio news via email direct to your inbox with a number of options. Just use the form below to register.