Awesome Radio removed from Sound Digital DAB

Awesome Radio, the music and speech service targeting British Asians and the broader Muslim community, has disappeared from national DAB.
Ofcom has confirmed the station is no longer broadcasting on the Sound Digital multiplex, after reports in BizAsia about the removal appeared last week.
Glyn Jones, of Arqiva Digital Radio, told RadioToday: "Following the switch on of the second national multiplex at the end of February 2016, all of the other new stations launched in full within six months. The station from Asian Sound, branded Awesome Radio, has been running a loop of audio without any presenters since then as a barker channel and we've been in discussion with them over the past few weeks about the future of their station.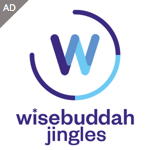 "A full launch has been planned several times but it's been repeatedly postponed. As a result of our discussions with Asian Sound, we've taken the Awesome Radio barker channel off air. Sound Digital will be making an announcement in due course about how the capacity will be used."

Shafat Ali from Asian Sound Radio, owner of Awesome Radio, said that he's looking to focus on developing his business around the Asian Sound brand and growing existing audiences in the North West and Yorkshire.

Awesome Radio has been part of the line-up on the UK's second national commercial radio DAB multiplex since it started in February 2016 but the radio station never officially launched.

There are now two slots available (or 96 CUs) on the Sound Digital multiplex following the removal of Share Radio in May 2017.

Don't forget, we can send you radio news via email direct to your inbox every weekday at 11am. Just use the form below to register.



Posted on Tuesday, September 5th, 2017 at 1:13 pm by UK - Reporter