Radio 4 is to mark 50 years of commissions

Marking 50 years since the Home Service became Radio 4 on 30 September 1967, the station has announced two special commissions, both air from Monday 25 September.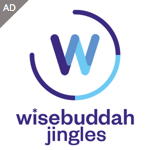 For the first, Radio 4 is returning to Adrian Mole's early years in a new serialisation of his first Secret Diary for Book At Bedtime, it will be read by Harry McEntire. The station plans to broadcast new serialisations of all the Adrian Mole books in the coming years, reflecting some of the major social changes of the last 50 years.
The second, is a special five-part series where Sarah Montague and guests will consider how some of the earliest BBC Reith Lectures look from the perspective of 2017. This series will place the thinking of great minds from the first decade of the Reith Lectures in a contemporary context – creating a dialogue across generations.
Gwyneth Williams, Controller of BBC Radio 4, says: "Our aim is to offer listeners intelligence and wit in a rich variety of programmes. I'm pleased that the audience is turning to us now in record numbers to make sense of these turbulent times. News and current affairs lies at our core but the whole range of programmes from arts to culture, science, history, politics, drama and comedy is what makes Radio 4 so able to reflect the contemporary world in all its complexity. These commissions in current affairs and the arts reflect that approach, as relevant now as it was fifty years ago."