Ofcom has found Talk Radio in breach for repeating unsuitable content from Iain Lee's Late Night Show on a Sunday afternoon.
One person complained after hearing the content during the Sunday afternoon 7 Days of Talk Radio with Katherine Boyle show. The complainant objected to the inclusion in this programme of a clip of a conversation which had first previously featured in an edition of Late Nights with Iain Lee broadcast six days earlier. The complainant believed the clip included content which was inappropriate for broadcast at a time when their children were listening.
Ofcom listened to the original call, which was 18 minutes long, to work out of the highlighted version, just over nine minutes, complied with the Broadcasting Code.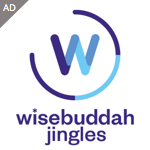 The caller, who named himself Thomas, claimed to be a stalker and explained to Iain how he scared his victim by threatening to rape her, and that the police has already given him a caution.
As a result of the phone call, Talk Radio says an ongoing programme of production and compliance briefings will take place and it plans to "incorporate learnings" from this incident into its pre-arranged refresher training, which it was rolling out to staff in future weeks to coincide with the first anniversary of the radio station.
The station admitted it should not have repeated the phone call in the 7 Days highlights programme on a Sunday afternoon.
Iain Lee said he had received feedback from "dozens of women", including a female pop star who had herself been stalked, praising him for giving so much time to hearing "Thomas"' story and thanking him for broadcasting the phone call. In conclusion, Iain Lee also provided examples of other challenging topics previously covered by the programme and said that "it is this bravery about discussing darker issues that affect so many of us that has made my late-night show something unique and very special."
Ofcom found the original call was not in breach but said it should not have been re-broadcast when children are more likely to be listening.
You can read the full transcript of the phone call from page 35 of this Ofcom PDF, along with the full details of the complaint and outcome.