BBC Radio Lincolnshire presenters to walk

BBC Radio Lincolnshire breakfast presenter Scott Dalton and breakfast newsreader Corazon Garcia will walk the length of the Viking Way to raise money for BBC Children in Need.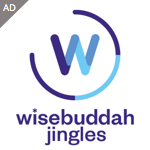 The Viking Way is 147 miles in total running from Oakham in Rutland to the Humber Bridge traversing Lincolnshire from South to North.
Scott and Corazon will aim to walk the entire route in just seven days. Along the way they will be stopping off at local primary schools and hope to be joined by listeners and special guests on the mammoth trek.
Setting off on Saturday November 11th, they aim to complete the challenge in time to be back in Lincoln to switch on the Christmas lights in the city centre on the evening of the BBC Children in Need appeal show.
During the week, Scott and Corazon will broadcast regularly on the BBC Radio Lincolnshire breakfast show.
Listeners will be welcome to turn up along the route to cheer Scott and Corazon on and there will also be coverage on the radio, online and on BBC Look North.
Scott Dalton said: "I've done a few challenges on the Breakfast Show before, but they've all been incredibly genteel – I've learnt to dance, had to bake a cake for the Women's Institute and learn to how to make bread. This is off the scale compared to those – it's going to be very demanding, but we've got to do it as we're raising money for BBC Children in Need.
"And we can't be late – we've got to be done in time for the big Christmas lights switch-on in Lincoln, we can't keep the thousands of people waiting there! Although it's daunting, we can't wait to start – it will be great to meet people along the route and I'm sure the Yellowbelly spirit will help us through."
Corazon Garcia said: "I think Scott got let off the hook last year getting out of the Three Peaks challenge. I think he's definitely out of his comfort zone on this one, but I'm sure we'll get through it – we've got to!"
"The BBC Radio Lincolnshire listeners are always very supportive of everything we do and I'm sure they'll back us with this. It's going to be tough, but with everyone's help I'm sure we can do it."
Each year, money raised by BBC Children in Need goes to help children and young people in communities across the UK facing a rand of disadvantages such as living in poverty, being disabled or ill, or experiencing distress, neglect or trauma.
Across Lincolnshire, BBC Children in Need currently funds 18 projects to the value of £1.3million.


Don't forget, we can send you radio news via email direct to your inbox with a number of options. Just use the form below to register.