Lou Nash and Alex Baker have found themselves presenting Juice Breakfast together permanently after a schedule shakeup whilst Hanna Neter is on maternity leave.
It was meant to be a temporary arrangement for the station's Content Manager and Lou, who's looking after the show whilst Neter is off. They liked spending mornings together so much they're now 'official', the station told us.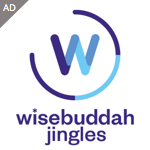 They're also planning a number of outside broadcasts. Alex said: "Lou and I are thrilled to have been invited to host the best fireworks show in Sussex on November 5th. We are very much looking forward to working with Sussex Cricket at The 1st Central County Ground along with Domestic and General and Concorde 2.
"It's great to be on air waking up the Sussex coast, but it's even better to get out and about and have some fun with our family audience!"
With a decade behind him on-air in Sussex, Baker is Juice's Content Manager, previously headed up the digital side of the business as well as presenting Juice Daytime for two years prior to moving to Breakfast. Before joining the team at Juice, Alex could be heard across Sussex on the Now Digital multiplex on GaydarRadio and then Gaydio.
Lou also kickstarted her radio career here in Sussex and this is, in fact, a return to the area for her, after spending over three years along the coast in Southampton, presenting The Breeze Breakfast Show with Jez Clark. In the past she's also been found covering on Eagle Radio, Spire FM and reading travel bulletins on LBC and Heart London.
Lou added: "It's great to be back on air in my native Sussex, Brighton is such a fun, vibrant city and I'm having an absolute blast working with Alex and the team."
Stepping up to take on Alex's former role on Juice Daytime is Georgie Palzeaird. Her new role follows a stint presenting lates and working on the newsdesk.
Juice MD Laurence Elphick said; "I'm proud to be heading up a business that's not just surviving, but thriving as an independent local radio station. It's great to see two women under thirty taking on such key roles within the station too, especially at a time when other groups on the South coast are opting for male-only breakfast line-ups".