Wireless Group's local Greatest Hits radio stations, Signal 2, Pulse 2 and Swansea Sound are coming together each weekday evening from October 9 for three hours of 80s music.
The show will be hosted by Ray Rose who previously presented the drive show on Pulse 2. Prior to that he was the network evening show presenter on Magic, a show that ran for over four years.
Ray Rose said: The show will play the biggest hits of this great decade of music and will also unearth some hidden 80s treasures. Step back in time with me to relive everything from the soothing melodies of A-ha to the one hit wonders of Rick Astley in this defining era of music. I'm so Excited, we'll be Going Back to our Roots and by the end of it you'll be Walking Like an Egyptian!"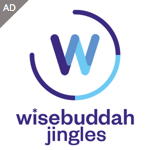 Commenting on the new show, Group Programme Director of Wireless Group local stations, Terry Underhill, said: "By introducing this regular daily show to our Greatest Hits stations, we're recognising the love for this amazing decade of music. We've also chosen a presenter who can bring this music to life, with lots of listener interaction and passion. Nothing's Gonna' Stop Us Now!"
Don't forget, we can send you radio news via email direct to your inbox every weekday at 11am. Just use the form below to register.