Sian Anderson gets BBC 1Xtra Friday drivetime
Sian Anderson will host the drivetime show on Fridays on ARIAS National Station of the Year, BBC Radio 1Xtra, from 10th November.
Sian currently does a weekly Wednesday night (10pm-1am) show on the station, which she's done for the last two years. Before that she did cover for Clara Amfo and Adele Roberts.
In 2015 she presented the televised 1Xtra Grime Prom, before holding her own grime symphony at Maida Vale. She has also presented several BBC documentaries including 'Beyond The Music: Grime Photography'. Sian runs a youth mentoring programme and regularly contributes to publications such as Noisey, The FADER and i-D Magazine.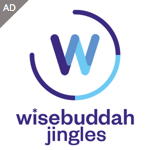 Sian Anderson says: "I'm super happy to be taking on Friday drivetime on 1Xtra, it's a show I listen to weekly when I'm getting ready for my evening so it's going to be a lot of fun to now be presenting it and bring listeners the vibes. It's wonderful that the station has recognised my voice as a trusted one to take people through the end of work and drivetime hours."
MistaJam is doing the 1Xtra drivetime show Monday to Thursday. He and Sian replace Charlie Sloth, who's moving to evenings on Radio 1.
1Xtra has also announced a new Friday night 11pm-1am show to be presented by Radio 1's Residency DJ, Logan Sama.
Logan said: "It is a massive honour to be able to say I will be hosting my own Friday night show on Radio 1Xtra – a station with a strong history of showcasing the best in contemporary black and urban music throughout its 15 year history. From DJ Cameo and Richie Vee through to Sian Anderson, MistaJam and Target today, I am really looking forward to going deeper into the genre with not just the most exciting new acts and breakout stars of tomorrow, but also to look back at the rich history of this vital British genre. Having a weekly home for all things Grime on the BBC has long been a dream of mine and I can't wait to bring this music I love so much to a worldwide audience."
Sian Anderson's old Wednesday night slot will become 1Xtra Residency from 29th November, which the station calls a "show championing the next generation of new DJ talent."
Don't forget, we can send you radio news via email direct to your inbox every weekday at 11am. Just use the form below to register.