BBC Radio 4 to develop new programme formats

BBC Radio 4 has announced two new series, Encounters and Across the Red Line, aiming to bring together people with contrasting life experiences and views.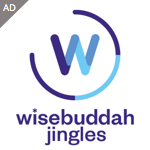 The first of the new series, Encounters (from Wednesday 6 December), will explore how personal opinions and beliefs are shaped by formative experiences; the second, Across the Red Line (from Wednesday 3 January 2018), will use conflict resolution techniques to test and challenge opposing political views.
Mohit Bakaya, Factual Commissioning Editor for Radio 4, says: "Technology and social media suggest to us that we are better connected than ever before, yet, in reality, we seem to exist in a series of comfortable bubbles, communing with those that reinforce, rather than challenge, our beliefs and our view of the world.
"Do we really understand how the world looks from the other's point of view? To many, recent events like Brexit and the 2016 US election have suggested communities are staring at each other over a series of barricades – mistrustful and wary, with little real opportunity to share stories and experience. These new Radio 4 programmes aim to do just that – bringing people together on air to listen, discuss and maybe find some common ground on some of the biggest issues of our time."


Don't forget, we can send you radio news via email direct to your inbox with a number of options. Just use the form below to register.