BBC Radio Sheffield's 50th birthday video

To celebrate its 50th birthday, BBC Radio Sheffield has created a special birthday video made by listeners.

A community choir, made up of singers from across the region, recorded a specially arranged version of the 1990s classic. Then BBC Radio Sheffield presenters including Toby Foster and Paulette Edwards were joined by around 300 members of the public to film their own version of the music video to accompany the new song.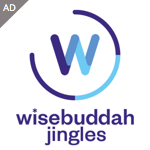 Filming took place at various locations across South Yorkshire and North Derbyshire including Barnsley Town Hall, Doncaster Market and a sweet shop in Rotherham. Some scenes were also filmed on a working Sheffield Supertram. People from around the region got involved in the project including the Lord Mayor of Barnsley, former MP Jeff Ennis, Bernie Clifton and Michael May, a knife maker from Portland Works in Sheffield. There are also special appearances from Harry Gration, Amy Garcia and Paul Hudson from BBC Look North.
The finale to the video was a large crowd scene filmed at The Leadmill in Sheffield city centre featuring more than 200 BBC Radio Sheffield listeners.
The BBC Radio Sheffield/Common People video was unveiled earlier this week at a premiere hosted by breakfast presenter Toby Foster at The Light Cinema. Invited guests including Sir Gary Verity, former MP for Sheffield Central Richard Caborn, the Lord Mayors of Sheffield and Barnsley and the ex-Pulp drummer Nick Banks were treated to a sneak peek of the Common People video together with a behind the scenes film.
Jarvis Cocker, the lead singer with Pulp, wasn't able to attend the screening but said: "I'm very honoured and excited that a video has been made using a bit of Pulp's music as the basis for it. I'm wishing Radio Sheffield fifty more years of broadcasting success."
Pulp's drummer, Nick Banks, has also added his support to the project: "Radio, music and community are closely intertwined. So, it's great to see Common People being used by Radio Sheffield to celebrate their 50th birthday in this marvellous film. I always get a thrill seeing people singing along with the song and it has obviously struck a chord with many people over the years."
Katrina Bunker, Managing Editor for BBC Radio Sheffield, said: "It was really important to us that this film was all about local people and that it captured the unique spirit and attitude that we share in this part of the world. I think the finished product shows that beautifully."
"I'd like to thank everyone who came along to help us make this film – from the 8-week old baby, the group of scouts and cubs, to the retired bus driver. And from the knife maker in Portland Works to the Doncaster market trader. Almost 400 people from South Yorkshire and North Derbyshire have been part of this project and we hope many thousands more will enjoy watching it online and on BBC Look North. It's full of joy and celebration and tells a great story of people coming together. It makes you smile, feel proud, laugh and even brings a tear to the eye at the end."
The celebrations continue throughout the day as Radio Sheffield presenters Paulette Edwards and Rony Robinson host a special 50th birthday party at Sheffield Town Hall which will broadcast live today from 10am until 2pm. Special guests and ex-presenters will be dropping in throughout the show to chat to Paulette and Rony about their favourite memories of BBC Radio Sheffield.
At 2pm the station will play a special documentary 'The Radio Sheffield Story', an hour-long look at the last fifty years of the radio station, and at 3pm Howard Pressman's Golden Years is in 1967 the year the station began.