GTN, which provides UK radio stations with a daily Entertainment News bulletin, has signed up GoCompare to sponsor the audio via Alexa.
The audio is available via the Flash Briefing which gives users highlights from award shows, red carpets and music festivals, updated four times a day with fresh content.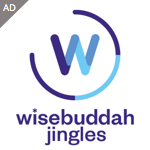 Entertainment News content is created on behalf of GTN by 7digital, who also created GoCompare's message on the Flash Briefing.

The sponsorship deal was brokered with GTN by GoCompare's media agency DentsuAegis.
GTN Sales Controller Tim McCabe says: "Voice activated devices are attracting a lot of attention from both consumers and advertisers in our increasingly connected audio world. To have a solus advertising message coupled with high quality, engaging content is a great opportunity for brands."
According to recent research, voice activated devices such as Amazon Echo and Google Home have seen impressive sales and are on track to be in as many as 40% of UK households by next year. The same research from Radiocentre* showed Echo is already in 14% of UK households. Amazon released its 2 nd generation Echo last week at a cheaper price of £89.99 making it likely to be a best seller this Christmas.

The campaign will be researched through media specialist research company, Clark Chapman.