Heart & Magic Christmas radio stations launch

The UK has at least two national Christmas music stations this year as Heart extra xmas and Magic Christmas launch in the same week.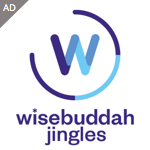 Magic Christmas (More of the songs yule love) started earlier this week (Nov 6th), taking the spot previously used by Kiss Fresh, as planned, and Heart extra xmas has appeared over the weekend in place of Heart extra.
Both stations are now available via Digital One across the UK.
In addition to the national stations, a number of local and online stations are planned including Wave Christmas, Pulse Christmas and Signal Christmas which started on Friday 10th November. The Scottish Sun Christmas Radio starts broadcasting to Central Scotland on DAB from November 17th.
And appearing on DAB in Liverpool and Surrey will be Christmas FM. Christmas FM has been broadcasting in Ireland for many years, raising money for charities in Ireland. Christmas FM UK is promising to raise awareness and funds for UK charities, and we'll bring you more details about this station in an upcoming podcast.
Online, a number of dedicated UK stations are streaming, including Santa Radio created by Voice-Over Guy Harris, and NP100 – North Pole by radio producer Sophie Greenwood.
Head Elf at Santa Radio told us: "Santa Radio is back bigger and better this year. With over 150,000 App downloads and now on EVERY platform including the new 4K Apple TV. Hosted by Santa with listeners on air, celebrity messages and more great Christmas Music."
Checkout https://t.co/3Ne2mqCMEB to get #YourChristmasHits on your Phone! ?? pic.twitter.com/pQnbXtH48e

— NP100 – North Pole (@NorthPole100) October 29, 2017
Santa Radio now looks amazing on the new 4K Apple TV.
Download the App today. https://t.co/iw2neUxjTf#ChristmasIsComing pic.twitter.com/P8tfACg6TQ

— SantaRadio (@WeAreSantaRadio) November 12, 2017
Heart Extra has now changed to Heart Xmas, this makes me so happy!!??????☃️? pic.twitter.com/exUPmi6tJL

— kristie // ? (@kristiejayex) November 12, 2017
Just tuning in the radio & look what I found – Magic Christmas FM on the DAB @magicfm – never too early #Christmas2017 – pass the sherry pic.twitter.com/Jpxc9AkohP

— Mark Parlett (@markishomer) November 7, 2017
Have we missed your station? Let us know via [email protected]


Don't forget, we can send you radio news via email direct to your inbox with a number of options. Just use the form below to register.