Reaction to BBC Director General Tony Hall's speech on Wednesday has been mixed across the industry.
Former radio executives David Lloyd and John Myers have blogged about the speech, suggesting the proposals aren't necessarily in the best interest of the local radio stations.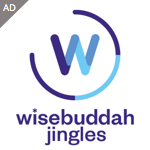 Lord Hall said the networked evening show will end, with local stations getting the 7pm to 10pm weekday slot back to control locally, and that the planned £10m worth of cuts will not be happening.
But the line which gained the most reaction was the plan to remove the focus of the network to target the over 50s. "Local Radio should be for everybody" he announced, giving local editors the power to reflect everybody regardless of age," he said.
Lord Hall made the announcements at the annual Gillard Awards – a celebration of local radio – this year held in Coventry. It also marked the 50th anniversary of BBC local radio, after the first one launched in Leicester on November 8th 1967. The DG received a standing ovation after his speech (main photo), with local radio staff in favour of the announcements just made. Evening host Trish Adudu thanked Lord Hall and welcomed his plan saying it's a great birthday present.
David Lloyd wrote an open letter to Tony Hall. He says: "A radio station cannot target everyone. Radio One (sic) would be less successful were it targeted at everyone, and so would Radio Two (sic). It does not work. You will create a radio network which is expensively-producing valuable output, consumed by ever fewer people. What's Monday's breakfast show agenda?"
He continues: "You suggest moving from a 50+ target. The BBC appears to believe it is appropriate to require a Radio 1 to target young – but not for any one of your services necessarily to trouble with those of us over fifty – radio's most avid consumers. Not only a puzzling decision, but irresponsible. Commercial radio cannot target 50+ given it is simply not economically viable. You have just announced that BBC radio should no longer charge itself with the interests of those over fifty. Can that be right?"
Meanwhile, John Myers calls Lord Hall's strategy of playing to the gallery "Risky at best, a disaster at worst." Talking about his address to the staff of BBC local radio, he said: "The staff loved it and rightly so, (at last positive news about local radio) but aiming the output at everyone is the worst bloody idea the BBC has come up with for decades and that's saying something. Tony Hall has gone mad!"
John went on to say: "Axing the network evening show may offer a headline but this is not the issue, anyone with a radio brain knows that daytime is where things are won and lost. This is a sideshow.
"Change is good and Tony was positive and means well so I'm happy to be wrong. That said, if these ideas have any chance of working the division has to remove itself from News HQ to a place where it can be embraced, loved and cherished for what they do. Bob Shennan, perhaps? By the way, I assume that if we're going to all this trouble, we'd want to tell lapsed or non-listeners via marketing (that requires £250K a station for 3 years at least) otherwise what's the point? There, in a nutshell, brings us back to cost savings unless Tony has more cash under his money tree.
"I love local radio and it's wonderful to see the top floor focusing on it for once but sometimes you wonder if this is just another week of W1A management bollocks!"
Watch the majority of the speech via a reply of RadioTodayLive's coverage on Facebook Live below: