The Archbishop of York, Dr John Sentamu will present a special Christmas show to be recorded at BBC Radio York.
This will be the first time that the Archbishop has presented his own radio programme from BBC Radio York studios, and the programme will be broadcast on BBC Radio Leeds and Sheffield as well.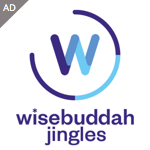 The Archbishop will tell the story of Christmas through some of his favourite festive songs, which will air for an hour at 1pm on Christmas Day.
Joe Pignatiello, Editor of BBC Radio York, said: "I am delighted that The Archbishop of York will present his first radio programme – which will be heard across Yorkshire – from his home station, BBC Radio York. I am looking forward to listening to him tell the Christmas story and hearing the music that has influenced him."
Archbishop Sentamu said: "The Christmas Story is the greatest story ever told and one to stir the soul and lift our spirits. It has inspired countless musicians down the centuries and I am looking forward to sharing with you some of my favourite music that helps us to celebrate the birth of Jesus. As you listen to the music, and maybe even sing along, I pray that you will be uplifted and that you will know the presence of Emmanuel- God with us- in the midst of all your celebrations."
Elsewhere across the BBC you can hear the Archbishop on BBC Radio 4 Soul Music on Wednesday 20 December (9am and 9.30pm) and on Christmas Eve he will be in conversation with Mark Tully from BBC Radio 4 – Something Understood at 6.05am and 11.00pm.