Commercial radio formats to be scrapped

The government says it will bring in new rules on commercial radio formats as soon as possible – meaning stations will be free to change their music format without Ofcom approval.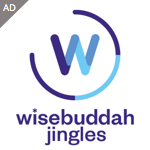 Digital Minister Matt Hancock said the changes would give commercial radio stations the 'freedom to adapt and compete with online stations'.
Analogue licence holders would no longer be required to play a particular genre of music, and there will be no requirement for Ofcom to approve changes to programme formats.
All current format requirements which stipulate where local radio stations are broadcast from, and how many hours per day can be shared, would be scrapped. But the government says strong requirements will remain on commercial stations to provide national and local news, travel information and weather.
Ministers also say the legislation will include permission for Ofcom to license overseas stations on DAB multiplexes in the UK. At the moment, only UK-based stations are permitted. Stations from the Republic of Ireland will get the go-ahead to transmit in the UK first, followed by licensed stations from other EU countries.
Digital Minister Matt Hancock said: "The UK's thriving commercial radio sector is highly valued by local communities across the country. As radio moves closer to a digital switchover we need to give them the freedom to adapt and compete with online stations. Removing these unnecessary burdens means commercial radio stations will have the freedom and flexibility to respond to their local audience and give listeners greater choice."
Siobhan Kenny, CEO of Radiocentre said: "Radiocentre welcomes the Government's plans for deregulation of the pre-internet age rules that govern commercial radio. The new rules will give stations greater flexibility in how they operate, unlocking the potential of commercial radio and giving listeners even more choice from their favourite radio brands. We now look forward to the Government enacting these sensible changes at the earliest opportunity."
Mims Davies MP, Chair of the All-Party Parliamentary Group (APPG) on Commercial Radio, said: "It is great news that the Government has published its response to the commercial radio deregulation consultation. I agree with the Department for Digital, Culture, Media & Sport that deregulation is a necessary and positive step for the industry. I look forward to working with the APPG to ensure that legislation is introduced as soon as possible to support our local stations and ensure they continue to build on their current successes. This is a really important industry and I am pleased the Government is giving it the support it needs."
In its full response to the consultation which ran earlier this year on commercial radio deregulation, the government says it will now work to bring in the changes: "The next phase is for DCMS to begin the detailed work to develop the new legislative structure and to bring forward legislation prior to the analogue licenses coming up for renewal in 2022. However, the legislation that underpins commercial radio licensing is complex and this is a major undertaking. Legislation will be brought forward when Parliamentary time allows. In the meantime, the Government is open to and would support any moves by Ofcom to consider, in the light of the consultation responses received, whether there is scope to changes to its rules and guidance in lieu of longer-term reform."
On the removal of localness requirements from licences, the government says in its response to the consultation: "We have carefully considered the views on the potential impact that reforming localness requirements could have on local production and media jobs particularly outside London. We believe that the current localness requirements set out under s.314 of the Communications Act 2003 are now too onerous and are acting to constrain the commercial radio industry from being able to rationalise their production base, making it harder to compete effectively against new online services. With pressures likely to grow on commercial radio in the next 10 years, and with no localness requirements on DAB-only commercial services, we believe the benefits of relaxing the local production requirements outweigh the disadvantages. Whilst we very much value commercial stations that want to continue broadcasting locally we don't think that the current regulatory requirements which are prescriptive on commercial radio need to be as restrictive as they are at present."


Don't forget, we can send you radio news via email direct to your inbox with a number of options. Just use the form below to register.