Menopause to feature on BBC Radio Sheffield

BBC Radio Sheffield is to join forces with Radio 4's Woman's Hour in January 2018 for a week-long series looking at the impact the menopause is having on women's lives.
The investigation will be jointly presented by Jane Garvey from Woman's Hour and BBC Radio Sheffield's mid-morning presenter Paulette Edwards. Jane and Paulette will kick the series off on Monday January 15th with a phone in programme to be broadcast on both stations from 10am where listeners share their personal experiences of the menopause.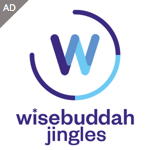 And on Tuesday January 16th, new data from a poll commissioned by Woman's Hour and BBC Radio Sheffield will be released. The poll investigates how the menopause affects British women at work, in their relationships, and the treatments they found effective.

Across the rest of the week Jane Garvey and Jenni Murray on Woman's Hour and Paulette Edwards on BBC Radio Sheffield will continue to hear from listeners and experts with advice on navigating this stage in a woman's life.

Jane Garvey said: "I'm looking forward to talking frankly about the menopause and its impact. We've always busted taboos on Woman's Hour and this is such an important topic. Some women feel terrible, others don't notice a thing…most of us are somewhere in between. It's great that we're working with BBC Radio Sheffield on this and I'm particularly delighted to be working with the brilliant Paulette."

BBC Radio Sheffield presenter Paulette Edwards said: "This will be a really special week of programmes and it's very exciting to be working with Woman's Hour. The experience of menopause is something I have my own stories about and often discuss with those around me. It is something that impacts everyone's life in different ways yet is rarely talked about in the media. I'm looking forward to changing that with a week of interesting stories and meaningful discussion."

Katrina Bunker, Managing Editor of BBC Radio Sheffield added: "It's brilliant to be working with Woman's Hour on a subject that's so relevant to listeners of both stations and it's great to be breaking new ground with a partnership between BBC Radio 4 and BBC Local Radio. The simulcast programmes with Paulette and Jane will be must-listen-to shows; I can't wait to hear the real life stories that come in and to analyse the results of our survey. Ultimately this is all about shining a light on a subject that can have a huge impact on people's lives, work and relationships but isn't discussed as openly as it could be."

The BBC Radio Sheffield and Woman's Hour simulcast programmes can be heard on Monday January 15th and 16th at 10am with discussions continuing on both programmes for the rest of the week.

Don't forget, we can send you radio news via email direct to your inbox every weekday at 11am. Just use the form below to register.



Posted on Thursday, December 21st, 2017 at 11:01 pm by UK - Reporter