Weekend schedule change announced at 6 Music

Jarvis Cocker is leaving his Sunday Service show on BBC Radio 6 Music and Amy Lamé is joining for a new show in that slot.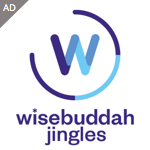 Cocker announced in his show yesterday that this will be his final month presenting it. He says: "It's not goodbye, it's just farewell. We wanted to say farewell properly and so we're going to do a run of five extra-special shows throughout December, starting this Sunday. Let's keep warm together."
Paul Rodgers, Head of 6 Music, says: "Jarvis has been integral to 6 Music and its development, so we are very sad to see him leaving the Sunday Service and I'd like to thank him for an inspirational show. It's been a real mould-breaker and I don't think anything like it exists elsewhere in broadcasting. Jarvis will always be an important part of the 6 Music family and we are looking forward to him returning to work on new projects with us."
Amy Lamé will be presenting a new live weekly show, launching in January, featuring guests, conversation and her passion for music. She says: "I'm so pleased to be the latest addition to the 6 Music family. I've been a dedicated listener since the inception of 6 Music, and to now have a weekly show on the station I love so much is a dream come true. Jarvis has always been an important part of my Sundays and I – like many others – will miss him. I can't wait to get cracking, connect with listeners, and keep the alternative spirit of music and culture alive and well!"
Paul Rodgers says: "Listeners have responded with great enthusiasm to Amy Lamé's appearances on 6 Music so far, and we are delighted to have a new Sunday show from her on the station, in which she can share her infectious passion and great taste in music. We welcome her to the 6 Music family."


Don't forget, we can send you radio news via email direct to your inbox with a number of options. Just use the form below to register.